Meitu – Beauty Cam, Easy Photo Editor
9.2.7.8
Photo Editor – Give Your Photos a Professional Touch
Is photography a passion of yours? Are you looking for a professional photo editor that is easy to use? If yes, then this photo editor is your dream app. Meitu is a cool app that allows you to edit photos and videos and create stunning collage photos. It allows you to beautify your photos, add filters to them and even convert them into art-pieces. You can use it for creating statuses for social media apps as well. If you aren't satisfied with the available filters or stickers, you can download new ones from the Materials section. You are offered a User Guide as well to learn about the different features included in this app and how to use them.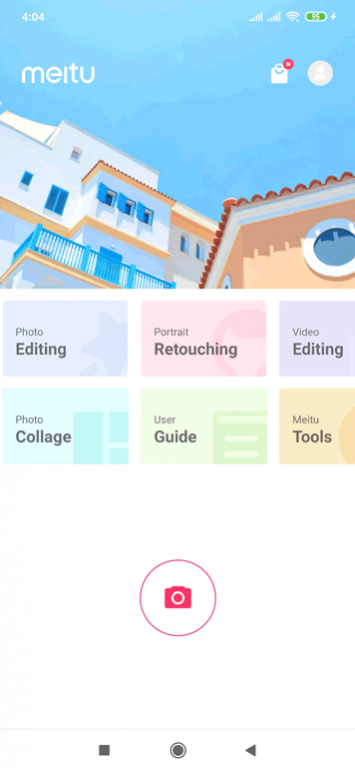 Meitu has a user-friendly interface. Its intuitive design and layout ensure that anyone can use it for editing their videos and photos. The home screen of this photo editor has links available to all its main features. You will find the links for the Photo Editor, Video Editor, Collage Maker, and Meitu Tools on the home screen along with links for the User Guide and Portrait Retouching. Also, a camera icon is provided at the bottom half of the home screen too. You can use it to shoot selfies and personalize them with live filters. It works as a Beauty Cam too and allows you to enhance your facial features. Selfies taken using this camera can be further edited in the Portrait Retouching section.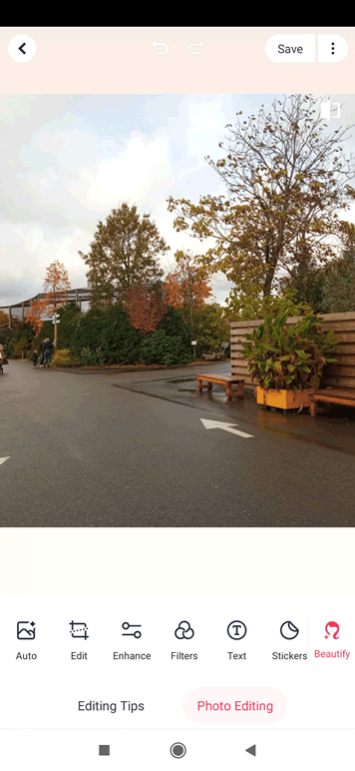 This photo editor lets you edit the photos that are already saved on your phone too. The Photo Editing feature of this app can be used for this purpose. You have a variety of photo-editing tools available in this section. For instance, you can crop the photo to resize it and add filters to enhance its appearance. There are stickers available too that can help you to personalize the photo. If it is a selfie you are editing, you can switch to the 'Beauty' tools. These tools allow you to reshape the face and add makeup. You can also remove any blemishes on the skin with the help of these beauty tools to refine your selfie. Aside from Photo Editing, this app enables you to edit videos as well via its Video Editing feature.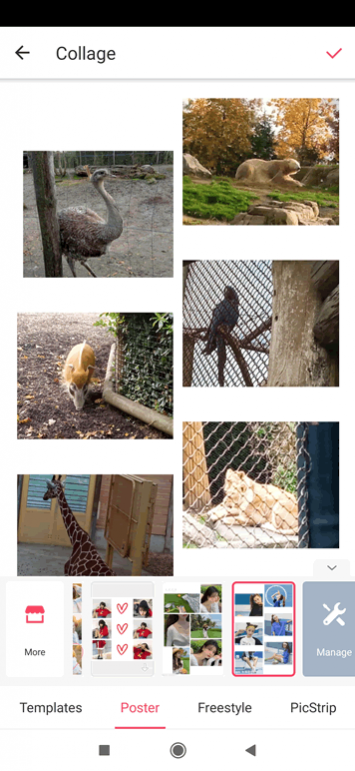 Meitu offers an excellent collage maker to you as well. You can create stunning collage photos using this feature. Just select some photos from your phone's gallery and then choose the template you like. Leave the rest to this photo editor. You can select up to 9 photos for making collage photos. Also, you can reposition photos in the collage photo too, and add filters where needed. Meitu Tools is a fun feature included in this app. It provides amazing new tools to you that can convert your selfies into art-pieces and Anime avatars.
Features:
User-friendly interface
Intuitive design and layout
Photo editor with lots of photo-editing tools
A wide range of filters to add to photos
Beautify your selfies by adding makeup
Video editor to personalize your videos
Multiple templates for creating collage photos
Convert your selfies into Anime avatars
Create artful statuses with Emoji Story
ArtBot for turning your selfies into art-pieces
Materials library for downloading new filters
Conclusion:
Meitu is an app for people who have an interest in photography. It offers you a variety of photo editing tools and enables you to give your photos and videos the perfect look. It is an excellent photo editor and a must-have for all aspiring photographers.
RELATED PROGRAMS
Our Recommendations
---
---
---
---